Michael Jefry Stevens Trio
The trio format has been one of my most important vehicles for musical expression throughout the course of my five decades long career.  This is probably in no small part due to my love of the music of the Bill Evans Trio and also the Keith Jarrett "Standards" Trio.  My first important working trio was with "Stevens, Siegel & Ferguson".  In the course of twenty years (1990 – 2010), we released six CDs and toured Europe and the United States numerous times.  During that same time period, I was also involved in the Sorgen-Rust-Stevens Trio.  This group was primarily an improvised recording project.  We released 3 CDs as a trio and a fourth CD entitled "Aercine" with the addition of Herb Robertson on trumpet and Mark Feldman on violin.  There have been other trio experiences, but these two were the primary early trio experiences that helped form much of who I now am as a musician. 
The above-mentioned groups were active while I was living in New York City.  In 2003 I left the New York and moved to Memphis, TN, where I met several musicians who have become an important part of my current musical life (Joyce Cobb, Brian "Breeze" Cayolle, Renardo Ward, Jonathan Wires and Don Aliquo come immediately to mind). 
The current chapter of my life begins with the move from Memphis to Black Mountain, NC.  When I moved to western North Carolina I had no idea how high the level of musicianship was in this area!  My current trio features Rick Dilling on drums and Zack Page on bass.  We have been playing together for the past 10 years and perform a repertoire of both standard jazz tunes and my original compositions. Look for an upcoming trio CD release featuring these talented musicians.
Zack Page has been performing as a professional bassist since the early '90s. His work with various jazz ensembles, theater companies and the cruise industry has taken him to all 50 U.S. States, the Caribbean islands, Australia, South America, Europe and the Far East. In a jazz setting, Zack has had the good fortune to play and/or record with Billy Higgins, Marvin Stamm, Eddie Daniels and Babik Reinhardt, the son of gypsy jazz guitarist Django Reinhardt. Following time spent in LA and New York City, Zack relocated to Asheville nine years ago. Here in WNC, Zack enjoys a busy freelance schedule with many of North Carolina's finest musicians. "One Leg Up, Asheville's gypsy jazz band, is my main project. I also play with The Page Brothers Quartet, The Core, Alien Music Club, Wendy Jones Quartet, and many other groups. Zack is currently adjunct faculty at UNC (Asheville).
Rick Dilling - Born and raised in Pennsylvania, Rick listened to all the big Bands growing
"I knew all the top 40 stuff of the 60s and early 70s and loved the Tijuana Brass but Basie, Ellington, Goodman and Herman really sounded great!" 
Rick graduated from Appalachian State University with a degree in Music Industry Studies." Rick has performed professionally with the likes of Clark Terry, Ernie Watts, Herb Ellis, Joe Temperly, the Jimmy Dorsey Orchestra, Billy Taylor, and the Unifour Jazz Big Band.  Rick is also an Adjunct Instructor in the Jazz Department at ASU.
Michael Jefry Stevens - Pianist, Composer and "Steinway Artist," Michael Jefry Stevens has been active on the international jazz scene for the past four decades. He has composed over 400 works for both large and small ensembles.  
Michael has released over 100 CDs featuring his own music and has performed and recorded extensively with many of the top names in Jazz, including Dave Liebman, Oliver Lake, Dave Douglas, Leo Smith, Matt Wilson, Han Bennink, Mark Feldman, Steve Wilson, Walt Weiskopf, Valerie Ponomarev, Cecil Bridgewater, Jeanne Lee, Dakota Staton, Pheeroan AkLaff, Charles Moffett Sr., George Schuller, Dame Evelyn Glennie, and many others.  In 2021 he received a $10,000 Doris Duke Foundation Performing Artist Recovery Fund Grant administered by the New York Community Trust Fund and grants from the North Carolina Arts Council and Buncombe County's Mountain Bizworks. He received his Master of Arts degree in Jazz Performance from Queens College (CCNY).
Michael Jefry Stevens Trio​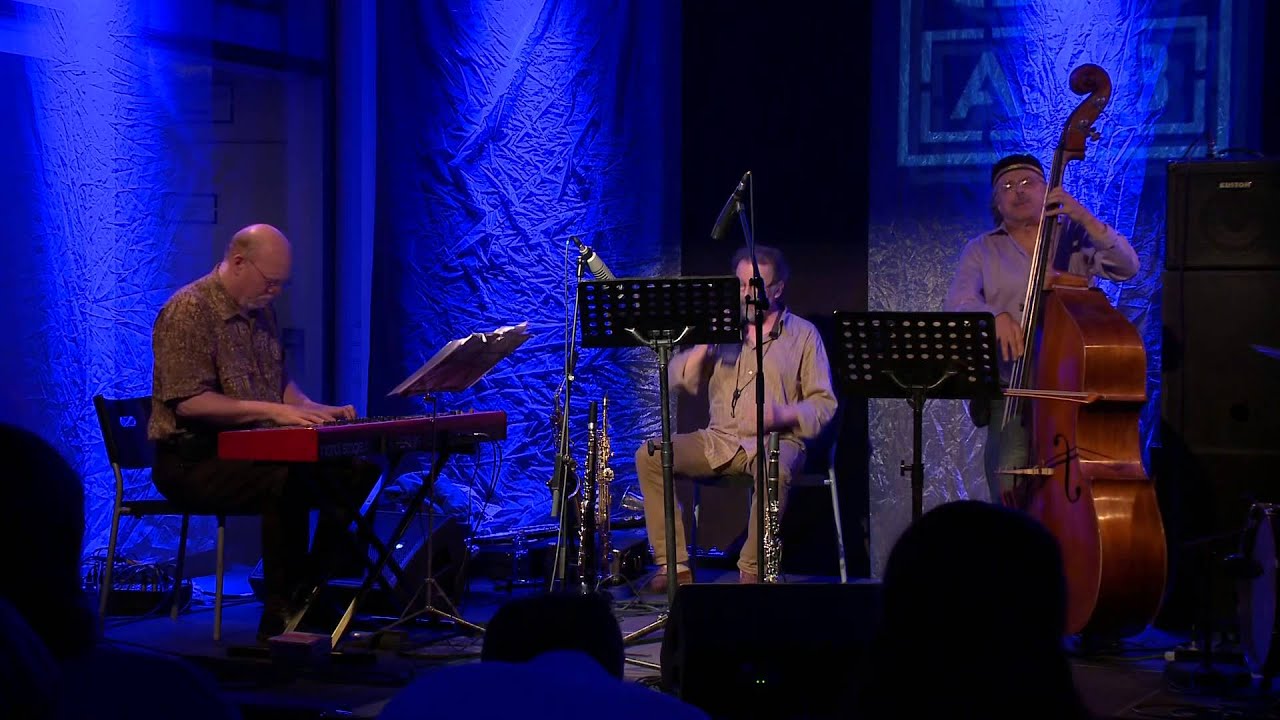 13:40
10:01 0:16
14:54
Click the album image to read its review
Michael Jefry Stevens Trio​
Update Required
To play the media you will need to either update your browser to a recent version or update your
Flash plugin
.